---
Tickets for Russborough House & Parklands
Opening Hours
Highlights
See one of the most impressive private art collections in Ireland, featuring Gainsborough and Vernet
The Self-Guided 3D Exhibition features 5000 3D glass negatives and cinema footage of Sir Alfred's world travels, which were discovered in the basement!
Discover a magical fairy trail and maze in the 18th-century gardens. Find your way to the statue of Cupid at the center of the maze
Details
Step back in time at the beautiful Russborough House & Parklands outside Dublin. Explore the 18th-century gardens on your own and with a guide, find your way out of the maze, and see one of the most impressive private art collections in Ireland. You'll also get to learn about the families who lived here over a period of 277 years.
Old houses are the best! You can't help but imagine what it must have been like to live in them. Russborough House & Parklands near Dublin is no exception. This experience will take you into the worlds of the three families who lived at Russborough over a period of 277 years, including Sir Alfred and Lady Beit, a colorful couple who were known for being great entertainers.
Hop on one of the guided tours and get some context and details about this fascinating Palladian-style mansion. Once you've had your inside time, step into the sun for a scenic stroll overlooking the Blessington lakes.
The kids will love the famous maze and the playground, as well as the fun fairy trail and tree trail. There are plenty of pretty picnic spots too if you're making a family day of it.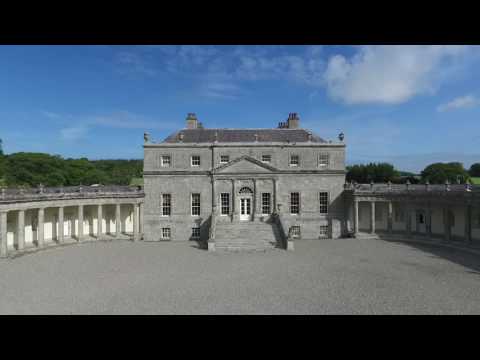 Cancelation
Cancellations are not possible for this ticket.